ABC International Bank
Find contact information of ABC International Bank: official web-site, address, phone numbers, products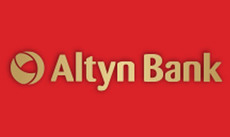 Head office's address:
Phone:
+44 (020) 7776 40 00
Web-site:
About bank
Bank ABC in the UK had a strong operating performance this year which bore testimony to the success of its mission. It was established in 1991 as a wholly-owned UK subsidiary of Bahrain- based Arab Banking Corporation (ABC). Today, as then, the principal thrust of the Bank's strategy is to enhance the ABC Group's international reach and allow it to better serve its clients with a view to increasing the flows of trade and investments between Europe and the Middle East and North Africa (MENA region). That core business comprises trade and commodity finance, project, export and structured finance, Islamic financial services and treasury services. The Bank aims to provide its clients with distinctive products and services, creative solutions and operational excellence.​​​
Every day a new rating. Do not miss!