Hampshire Trust Bank
Find contact information of Hampshire Trust Bank: official web-site, address, phone numbers, products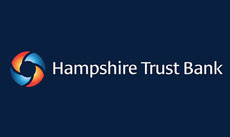 Head office's address:
Phone:
+44 (020) 7862 62 20
Web-site:
About bank
Hampshire Trust Bank is a UK bank formed in 1977 focused on UK customers with centres of excellence in Asset Finance, Property Finance and Commercial Mortgages. We also provide competitive Savings accounts to individuals and businesses.A new management team acquired the bank in May 2014 with the backing of Alchemy and will deliver sustainable growth through its experienced and innovative specialists.We are now a 'new' bank designed for a better regulated age and more demanding service standards and yet an 'old' bank in terms of our return to the finest traditions of relationship banking.
Every day a new rating. Do not miss!