Methodist Chapel Aid (MCA)
Find contact information of Methodist Chapel Aid (MCA): official web-site, address, phone numbers, products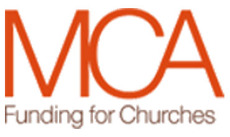 Head office's address:
York, 1 Telford Terrace, Albemarle Road
Phone:
+44 (019) 0462 21 50
Web-site:
About bank
MCA makes loans to Trustees of Christian churches at the lowest practicable rates of interest as well as providing a secure home for savings of individuals, churches and other organisations. The rates of interest offered on these products vary but have always been competitive.It is the Company's policy to maintain stability in interest rates, but this depends to some extent upon the Bank of England base rate.The Company has recently undergone a re-branding exercise with MCA as its new short name and 'Funding for Churches' as its strap-line. 'Mcafundingforchurches.co.uk' is the new domain name. However, its registered name, Methodist Chapel Aid Limited, has been retained.MCA was founded over 125 years ago by the prominent Primitive Methodist philanthropist William Hartley.Since then the Company has sought to provide the highest quality of service in all of its activities, with each customer valued and treated fairly at all times.
Every day a new rating. Do not miss!