United National Bank (UBL UK)
Find contact information of United National Bank (UBL UK): official web-site, address, phone numbers, products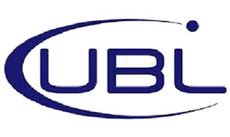 Head office's address:
Phone:
+44 (012) 1753 60 00
Web-site:
Branches and ATMs:
Find United National Bank (UBL UK) Branches
About bank
UBL UK is a banking institution incorporated in the UK and authorised by the Prudential Regulation Authority and regulated by the Financial Conduct Authority (FCA) and the Prudential Regulation Authority (PRA).The Company was formed in 2001 from the merger of the UK branches of two Pakistani banks, United Bank Limited and National Bank of Pakistan, who had been operating in the UK since the mid-1960's. The principal activities of the Company are to provide retail banking products through its branch network and Agents in major cities in the UK; wholesale banking, treasury and money transmission services to Financial Institutions, and trade finance facilities to businesses of all sizes.
Every day a new rating. Do not miss!