Diamond Bank
Find contact information of Diamond Bank: official web-site, address, phone numbers, products, reviews about bank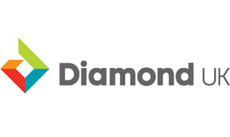 Bank group:
Head office's address:
36-38 Leadenhall Street
Phone:
+44 (020) 7184 41 00
Email:
info@diamondbankukplc.com/
Web-site:
www.diamondbankukplc.com
More about bank
Diamond Bank (UK) plc is a UK based and regulated wholesale Bank which focuses on supporting the International Trade, Payments and associated FX needs of clients dealing with West Africa. It is a wholly owned subsidiary of Diamond Bank Plc, Lagos a Nigerian publicly quoted Bank.Our parent is a large and successful Bank growing profitably with a focus on Retail expansion in its home market and International Operations in Benin, Senegal, Togo and Cote d'Ivoire. The UK operation was acquired in March 2013.We aim to provide a client focused and competitive service to Banks, larger Corporations and Exporters dealing with our niche markets. DBUK is not authorised to accept Retail deposits.
Give feedback