Harrods Bank
Find contact information of Harrods Bank: official web-site, address, phone numbers, products, reviews about bank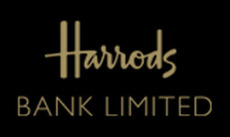 Bank group:
Head office's address:
87-135 Brompton Road Knightsbridge
Contact center:
0800-3877-04
Phone:
+44 (020) 7225 67 89
Email:
enquiry@harrodsbank.co.uk
Web-site:
https://www.harrodsbank.co.uk/
More about bank
The 'Banking Department' of Harrods department store opened for business in 1893, offering customers of the Victorian age a place to transact their financial affairs with comfort and convenience while visiting Knightsbridge. The ethos of the bank, then as now, was to extend the customer service and experience for which the store had become renowned to the provision of banking services.Almost 40 years later, in October 1934, the Banking Department relocated to the store's new 'Royal Exchange', now the White Cosmetics Hall. This setting was, observed a commentator of the day, the "finest modern interior tempered by just enough conservatism to give that 'business air' inseparable from important banking transactions".It was 1969, however, before the decision was taken to transform the bank to provide a more complete and professional banking service, along with an image appropriate to this new position. The Banking Department was duly renamed as Harrods (Knightsbridge) Ltd Bankers, and began to offer a fuller range of services, holding arrangements with other banks across the country to enable customers to cash cheques, and spreading its contacts throughout the world to arrange transfers of funds abroad.The name changed on two further occasions during the 1980s. In 1980 the bank became Harrods Trust Ltd, but in 1988 became Harrods Bank Ltd, the name under which we continue to trade today. We are an independently managed, private bank, authorised by the Prudential Regulation Authority and regulated by the Financial Conduct Authority and the Prudential Regulation Authority. Having relocated from the Ground Floor of the store up to the 4th Floor in 1972, the bank moved to the Lower Ground Floor in 1988, where its marble counters and floors, and wrought iron grills, provided a continuing reminder of a heritage built on superb customer service.In 2014, the Bank relocated to the Second Floor of the store, to a more inviting and less formal space better suited to delivering exceptional personal service to the customer of today.
Give feedback