Union Bank
Find contact information of Union Bank: official web-site, address, phone numbers, products, reviews about bank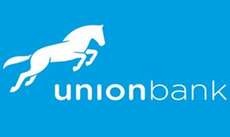 Bank group:
Head office's address:
1 King's Arms Yard
Phone:
+44 (020) 7920 61 00
Web-site:
www.unionbankuk.com
More about bank
Union Bank UK plc, a UK incorporated bank, is a wholly owned subsidiary of the Union Bank of Nigeria plc, one of the oldest and most respected banks in West Africa. We have been operating from the heart of the City of London since 1983, firstly as the London branch of our parent bank, and since October 2004 as an independently incorporated UK bank, having received authorisation from the UK Regulator. We provide a comprehensive range of banking services to customers doing business from and into Nigeria and other West African countries, including trade finance, personal banking, business banking, treasury services, commercial lending and private banking. We are authorised by the Prudential Regulation Authority and regulated by the Financial Conduct Authority and Prudential Regulation Authority and subscribe to the Financial Services Compensation Scheme.
Give feedback