VTB Capital
Find contact information of VTB Capital: official web-site, address, phone numbers, products, reviews about bank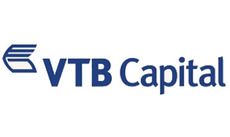 Head office's address:
14 Cornhill
Phone:
+44 (020) 3334 80 00
Fax:
+44 (020) 3334 89 00
Web-site:
www.vtbcapital.com
VTB Capital in social networks:
More about bank
VTB Group's Corporate Investment Business is a leader in the international investment banking sector in Russia.Because of the bank's integrated corporate and investment business matrix, VTB's clients benefit from efficient coordination between the Group's various divisions.VTB Capital has achieved significant results since it was founded in 2008 and has carved out a reputation of a reliable business partner for clients from around the world.The company offers a wide range of services on both the Russian and international capital markets.
Give feedback
Funny video
2-year-old kid likes to throw. Look what happened when his parents bought him a basketball ring!