Nationwide Building Society
Find contact information of Nationwide Building Society: official web-site, address, phone numbers, products, reviews about bank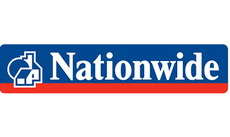 Bank group:
Head office's address:
Nationwide House Pipers Way
Contact center:
0800-30-20-15
Phone:
+44 (034) 5730 20 15
Bank Details:
Web-site:
http://www.nationwide.co.uk
Nationwide Building Society network:
More about bank
In the late 19th Century, life was relatively simple. Banking products and services were available to the wealthy, while the working classes found it hard to get credit and find secure, comfortable, and long-term housing. The idea of a Mutual Society that enabled ordinary, working class people to save and borrow money for land and materials with which to build their own homes was ideal. This was a solution built first and foremost on the needs of the people. Nationwide's origins lie in the Provident Union Building Society (Wiltshire, 1846), the Northampton Town & County Freehold Land Society (Northampton 1848), and within the co-operative movement in London (1884). Following numerous mergers – most importantly the merger with Anglia Building Society in 1987 and the Portman Building Society in 2007, Nationwide is the now the world's largest mutual financial institution, the UK's second largest mortgage provider, and one of the UK's largest savings providers. We have a heritage, culture and ethos that remain unique, and of course, built on the solid foundation of mutuality. Life has changed quite drastically since the late 19th Century, but despite the increasingly complex regulatory environment and the recent financial crises, at Nationwide we have remained solid, stable and dependable – committed to doing the right thing by our members, and faithful to our mutual heritage.
Give feedback