Al Rayan Bank
Find contact information of Al Rayan Bank: official web-site, address, phone numbers, products, reviews about bank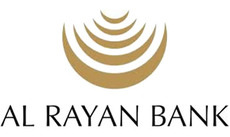 Bank group:
Head office's address:
PO Box 1246
Contact center:
0808-231-88-05
Web-site:
http://www.alrayanbank.co.uk/
More about bank
Al Rayan Bank is the UK's largest wholly Sharia compliant retail bank. We've been pioneering British Islamic banking since 2004.By solely focusing on banking activities which are compliant with Islamic law, Al Rayan Bank is able to make a significant and lasting difference to Muslims throughout the UK, helping them to save for their families' futures, expand their businesses or buy their own homes, without compromising their beliefs.Islamic banking operates without the use of interest and is founded on Islamic finance principles derived from trade, entrepreneurship and risk-sharing. Al Rayan Bank has a dedicated Sharia Compliance Officer (SCO) and a panel of respected Sharia Scholars, called the Sharia Supervisory Committee (SSC), which acts as an independent body to guarantee that its products and activities are Sharia compliant.With a strategically located branch and office network throughout the UK, a highly trained contact centre, secure online banking services and 24 hour automated telephone banking, Al Rayan Bank provides Sharia compliant savings, finance and current account services to over 60,000 personal, business and premier customers.
Give feedback