Brown Shipley & Co
Find contact information of Brown Shipley & Co: official web-site, address, phone numbers, products, reviews about bank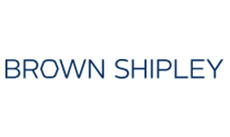 Head office's address:
Founders Court Lothbury
Phone:
+44 (020) 7606 98 33
Fax:
+44 (020) 7282 15 45
Web-site:
www.brownshipley.com
Brown Shipley & Co network:
Brown Shipley & Co in social networks:
More about bank
We are a UK authorised private bank with a strong balance sheet and favourable capital adequacy ratios. The bank's business has and continues to be operated in a measured and conservative manner. An essential strategy in today's volatile and challenging markets. Whether you are a UK citizen or an international investor looking to invest in the UK, Brown Shipley Private Bank offers clients a UK-wide wealth management service and through our parent company, KBL epb, European onshore and offshore solutions
Give feedback
Banking reviews to your e-mail!