Butterfield Bank (UK)
Find contact information of Butterfield Bank (UK): official web-site, address, phone numbers, products, reviews about bank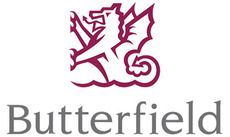 Head office's address:
Sun Court 66 – 67 Cornhill
Phone:
+44 (020) 3871 69 00
Fax:
+44 (020) 3871 69 01
Web-site:
www.uk.butterfieldgroup.com
Butterfield Bank (UK) in social networks:
More about bank
We are a prime property mortgage provider with a particular focus on the needs of local and International HNW individuals.We have an experienced relationship management team based in our London office, dedicated to working efficiently with you to design the right solution, shaped to suit your needs to secure the finance required to buy your property.
Give feedback
Funny video
2-year-old kid likes to throw. Look what happened when his parents bought him a basketball ring!