Aldermore Bank
Find contact information of Aldermore Bank: official web-site, address, phone numbers, products, reviews about bank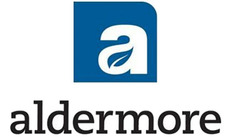 Head office's address:
Aldermore 1st floor, Block B Western House, Lynch Wood
Phone:
+44 (034) 5604 26 78
Email:
contactus@aldermore.co.uk
Web-site:
www.aldermore.co.uk
Aldermore Bank in social networks:
More about bank
Aldermore Group PLC is a specialist lender and savings bank offering straightforward products to Small and Medium-sized Enterprises (SMEs), homeowners, landlords and individuals.
Give feedback
Funny video
2-year-old kid likes to throw. Look what happened when his parents bought him a basketball ring!