Kexim Bank
Find contact information of Kexim Bank: official web-site, address, phone numbers, products, reviews about bank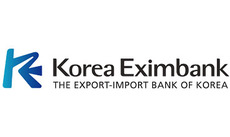 Bank group:
Head office's address:
Moorgate Hall, 155 Moorgate
Phone:
+44 (020) 7562 55 00
Email:
contact@keximbank.co.uk
Web-site:
www.koreaexim.go.kr/site/main/index013
More about bank
KEXIM Bank UK Limited operates as a subsidiary of The Export-Import Bank of Korea. Kexim Bank (UK) Limited has mainly served either Korean companies located in the U.K. and Europe, or entities whose business activities are closely connected with Korean companies. The Bank also conducts various research activities at Korea Eximbank's request in the field of International Finance and Export Credit.
Give feedback