C Hoare & Co
Find contact information of C Hoare & Co: official web-site, address, phone numbers, products, reviews about bank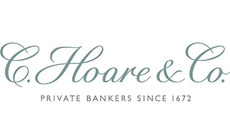 Bank group:
Head office's address:
37 Fleet Street
Phone:
+44 (020) 7353 45 22
Email:
info@hoaresbank.co.uk
Web-site:
www.hoaresbank.co.uk
C Hoare & Co network:
More about bank
C. Hoare & Co. is the sole survivor of the private deposit banks which were established in the 17th and 18th centuries. The bank has been owned and directed by members of the Hoare family since it was founded by Richard Hoare in 1672.In the days before street numbering, businesses were identified by signs. Richard Hoare traded at the 'Sign of the Golden Bottle' in Cheapside.In 1690 he moved the business to new premises in Fleet Street within the City of London, the site of today's Head Office.
Give feedback