Arbuthnot Latham
Find contact information of Arbuthnot Latham: official web-site, address, phone numbers, products, reviews about bank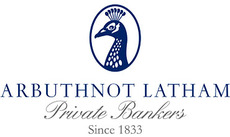 Bank group:
Head office's address:
7 Wilson Street, London EC2M 2SN
Phone:
+44 (020) 7012 25 00
Web-site:
http://www.arbuthnotlatham.co.uk/
Arbuthnot Latham network:
More about bank
The Arbuthnot Latham story is a colourful one. In its early years, the company thrived as a merchant of produce from India, such as cotton, tea and jute. Adapting with the times, it also expanded into lending and finance. By the end of the 19th century, the company's financial services were proving to be more significant than its trading activities. By 1914, Arbuthnot Latham's strong reputation led to an invitation to join the founding members of the Accepting Houses Committee. 100 years after its formation, Arbuthnot Latham now belonged to a distinctive breed of merchant banks, enjoying the distinct patronage of the Bank of England. However, following the war and the ensuing economic volatility, this small family-owned bank realised it was not cut out to survive and in 1981 the family decided the time had come to sell up. This decision broke the Arbuthnot family link to the bank which had lasted for almost 150 years. Arbuthnot saw many different owners over the next decade, resulting in the business being almost unrecognisable compared to its former glory days, not helped by economic instability during this time. Fortunately, an individual who valued the Bank's extensive history and banking reputation eventually took charge. Under Sir Henry Angest, the name was revived, and gained a renewed focus on the private banking business on which Arbuthnot Latham's reputation had been based. When the credit crunch hit in 2008, Arbuthnot Latham not only survived, but thrived in the face of adversity. The crisis made for challenging times for such a small bank as Arbuthnot Latham. But, with the balance sheet structured very conservatively, with few loans and a good buffer of deposits, the bank was left relatively unharmed. Thus, the policy of prudence proved gratifying. Having celebrated it's 180th Anniversary in 2013, Arbuthnot Latham is one of few merchant banks whose name continues to deliver a secure, high-quality and personal service.
Give feedback