Axis Bank UK
Find contact information of Axis Bank UK: official web-site, address, phone numbers, products, reviews about bank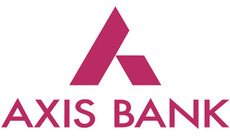 Bank group:
Head office's address:
4 Chiswell St, London EC1Y 4UP
Phone:
+44 (020) 7397 25 20
Email:
customercare.uk@axisbank.com
Web-site:
http://www.axisbankuk.co.uk/
More about bank
Axis Bank UK Ltd. offers a range of financial services to customer segments covering Large and Mid-Corporates and Retail businesses. Axis Bank UK Ltd. is a wholly owned subsidiary of AXIS BANK LTD., India's third largest private sector bank. Axis Bank UK Ltd. is authorised by the Prudential Regulation Authority and regulated by the Financial Conduct Authority and Prudential Regulation Authority. The Bank is subject to the laws of England and Wales.
Give feedback