Cambridge & Counties Bank Limited
Find contact information of Cambridge & Counties Bank Limited: official web-site, address, phone numbers, products, reviews about bank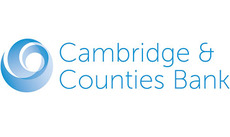 Head office's address:
Charnwood Court New Walk
Phone:
+44 (034) 4225 39 39
Fax:
+44 (011) 6254 46 37
Email:
info@ccbank.co.uk
Web-site:
www.ccbank.co.uk
Cambridge & Counties Bank Limited in social networks:
More about bank
Cambridge & Counties Bank is a unique partnership between two established and respected institutions - Trinity Hall, Cambridge & Cambridgeshire Local Government Pension Fund. We specialise in helping customers with their savings and lending needs and we know that the success of your organisation is key to making sure our economy as a whole can flourish.
Give feedback
Banking reviews to your e-mail!