Bank and Clients
Find contact information of Bank and Clients: official web-site, address, phone numbers, products, reviews about bank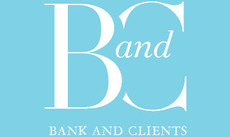 Bank group:
Head office's address:
30 King St
Contact center:
0808-164-80-40
Phone:
+44 (020) 7321 00 00
Email:
media@bankandclients.com
Web-site:
www.bankandclients.com
More about bank
B&C was formed in 2014 through the combination of two long-standing and successful UK organisations, each regulated by the Financial Conduct Authority. Church House Trust, a retail bank which was founded in 1978 and Ocean Capital, a direct lender to corporate clients, founded in 2002.Church House Trust started as a small regional bank offering savings products and investment services. Virgin Money acquired the banking business of Church House Trust in 2010 but sold it to Ocean Capital in 2014 .Ocean Capital managed more than €27 billion of loans over ten years to private and public companies in Europe.The combination of the Ocean and Church House Trust businesses created a strong organisation which draws upon the complementary skills of each firm.
Give feedback