Bank Leumi
Find contact information of Bank Leumi: official web-site, address, phone numbers, products, reviews about bank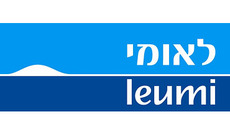 Bank group:
Head office's address:
20 Stratford Place
Phone:
+44 (020) 3772 15 00
Email:
info@bankleumi.co.uk
Web-site:
http://www.bankleumi.co.uk/
More about bank
Bank Leumi (UK) is a specialist and relationship bank. For more than a century, we have been promoting economic development by investing in our clients' businesses and helping them manage their personal wealth. We call this mix of traditional boutique investment banking and reliable, customer focused private banking "relationship banking". This is because we make it our mission to build a trusting relationship with our clients and get to know their businesses inside out. This enables us to work in partnership with our customers by providing a bespoke service that specifically addresses both their business and personal banking needs.
Give feedback