Bank Mandiri (Europe)
Find contact information of Bank Mandiri (Europe): official web-site, address, phone numbers, products, reviews about bank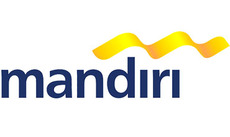 Head office's address:
4 Thomas More Square
Phone:
+44 (020) 7553 86 88
Fax:
+44 (020) 7553 86 99
Email:
enquiries@bkmandiri.co.uk
Web-site:
www.bkmandiri.co.uk
Bank Mandiri (Europe) in social networks:
More about bank
Bank Mandiri (Europe) Limited ("BMEL") is a wholly owned subsidiary of Bank Mandiri, Indonesia. BMEL was established in London on 2nd August 1999. BMEL was established to take over the business activities of the London Branch of BankExim. Prior to the establishment of BMEL BankExim had been present in London for 16 years. A representative office was opened in 1983 and in 1992 authorisation was granted by the Bank of England for BankExim to open as a branch.
Give feedback
Banking reviews to your e-mail!