Bank of America Merrill Lynch
Find contact information of Bank of America Merrill Lynch: official web-site, address, phone numbers, products, reviews about bank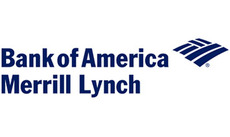 Bank group:
Head office's address:
Financial Centre, 2 King Edward Street
Phone:
+44 (020) 7628 10 00
Web-site:
www.bofaml.com/content/boaml/en_us/contactus.html
More about bank
Bank of America Merrill Lynch is the corporate and investment banking division of Bank of America. It provides services in mergers and acquisitions, equity and debt capital markets, lending, trading, risk management, research, and liquidity and payments management. It was formed through the combination of the corporate and investment banking activities of Bank of America and Merrill Lynch following the acquisition of the latter by the former in January 2009.
Give feedback