Cater Allen Private Bank
Find contact information of Cater Allen Private Bank: official web-site, address, phone numbers, products, reviews about bank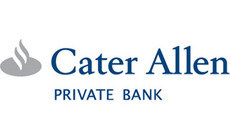 Head office's address:
2 Triton Square, Regent's Place
Contact center:
0800-092-3300
Phone:
+44 (011) 4228 24 07
Web-site:
www.caterallen.co.uk
Cater Allen Private Bank in social networks:
More about bank
At Cater Allen Private Bank, we have over 200 years of experience working with professional Financial Advisers in the UK.We offer a personal and professional service with a range of current, savings and fixed term deposit accounts, to meet the differing requirements of personal, business and specialist clients. Cater Allen is a wholly owned subsidiary of Santander UK plc.
Give feedback
Banking reviews to your e-mail!