China Construction Bank (UK)
Find contact information of China Construction Bank (UK): official web-site, address, phone numbers, products, reviews about bank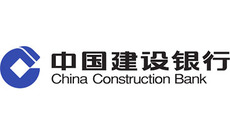 Bank group:
Head office's address:
11 Old Broad Street
Phone:
+44 (020) 7038 60 00
More about bank
China Construction Bank (London) Limited ("CCB London") is a wholly-owned subsidiary of China Construction Bank Corporation ("CCB"), the second largest bank in China and one of the largest listed banks in the world. CCB London provides a comprehensive range of corporate banking services.Our vision is to be the best wholesale Chinese bank in Europe – a 'Gateway' bank for those customers who wish to increase their business flow between Europe and China. China Construction Bank (London) is clearly defined by our commitment to the highest levels of integrity, teamwork, customer service and a relationship-driven approach. Our expert, experienced London team is focused on delivering wholesale banking solutions to support companies conducting inbound and outbound business with China.
Give feedback