Close Brothers
Find contact information of Close Brothers: official web-site, address, phone numbers, products, reviews about bank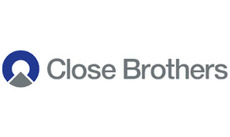 Head office's address:
10 Crown Place
Contact center:
0800-588-40-64
Phone:
+44 (033) 3321 61 00
Email:
enquiries@closebrothersam.com
Web-site:
www.closebrothers.com
Close Brothers network:
Close Brothers in social networks:
More about bank
Close Brothers is a leading UK merchant banking group providing lending, deposit taking, wealth management services and securities trading. A FTSE250 company, we employ over 3,000 people, principally in the UK, and are listed on the London Stock Exchange.
Give feedback
Funny video
2-year-old kid likes to throw. Look what happened when his parents bought him a basketball ring!