Co-operative Bank
Find contact information of Co-operative Bank: official web-site, address, phone numbers, products, reviews about bank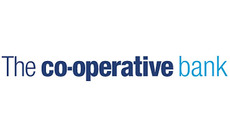 Head office's address:
1 Balloon Street
Phone:
+44 (034) 5721 22 12
Web-site:
www.co-operativebank.co.uk
Co-operative Bank in social networks:
More about bank
The Co-operative Bank provides high street and internet banking, current accounts, mortgages, savings accounts, credit cards and loans. We trace our roots back to our founding as the Loans and Deposit department of CWS in 1872 and we've worked hard ever since to provide our customers with a viable alternative to our larger competitors.
Personal services
Business services
Give feedback
Banking reviews to your e-mail!