Coutts
Find contact information of Coutts: official web-site, address, phone numbers, products, reviews about bank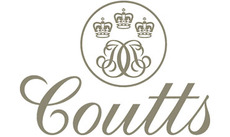 Head office's address:
440 Strand
Phone:
+44 (020) 7753 10 00
Web-site:
www.coutts.com
Coutts network:
Coutts in social networks:
More about bank
Coutts has a world-renowned reputation for a personal approach to private banking and wealth management. For over three centuries, we have perfected exceptional service. With an unrivalled appreciation of the intricacies of wealth, we understand both the subtlety and the complexity of the lives our clients lead.
Give feedback
Banking reviews to your e-mail!