Credit Suisse (UK)
Find contact information of Credit Suisse (UK): official web-site, address, phone numbers, products, reviews about bank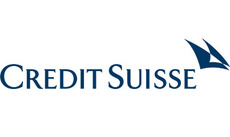 Bank group:
Head office's address:
One Cabot Square
Phone:
+44 (020) 7888 88 88
Web-site:
www.credit-suisse.com/uk/en
Credit Suisse (UK) network:
More about bank
Founded in 1856, we today have a global reach with operations in about 50 countries and 47,170 employees from over 150 different nations. Our broad footprint helps us to generate a geographically balanced stream of revenues and net new assets and allows us to capture growth opportunities around the world. We serve our clients through three regionally focused divisions: Swiss Universal Bank, International Wealth Management and Asia Pacific. These regional businesses are supported by two other divisions specializing in investment banking capabilities: Global Markets and Investment Banking & Capital Markets.
Give feedback