Crown Agents Bank
Find contact information of Crown Agents Bank: official web-site, address, phone numbers, products, reviews about bank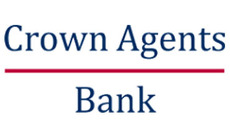 Bank group:
Head office's address:
St. Nicholas House, St. Nicholas Rd, Sutton
Phone:
+44 (020) 3903 30 00
Fax:
+ 44 (020) 8661 68 30
Email:
enquiries@crownagentsbank.com
Web-site:
www.crownagentsbank.com
More about bank
Crown Agents Bank is a leading wholesale bank for emerging markets. As a global transaction bank, we offer a full suite of trade and correspondent banking solutions to financial institutions, governments, NGOs, and corporate and commercial enterprises. We also, through our sister company Crown Agents Investment Management (CAIM), provide investment management services to our clients.
Give feedback