Europe Arab Bank
Find contact information of Europe Arab Bank: official web-site, address, phone numbers, products, reviews about bank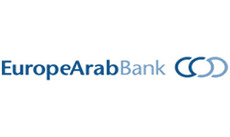 Head office's address:
13-15 Moorgate
Phone:
+44 (020) 7315 85 00
Fax:
+44 (020) 7600 76 20
Email:
marketing@eabplc.com
Web-site:
www.eabplc.com
Europe Arab Bank network:
Europe Arab Bank in social networks:
More about bank
Europe Arab Bank is part of the Arab Bank Group. Established 80 years ago, the group has a global network of more than 600 branches across five continents.
Give feedback
Banking reviews to your e-mail!