FBN Bank
Find contact information of FBN Bank: official web-site, address, phone numbers, products, reviews about bank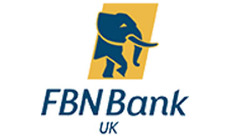 Head office's address:
28 Finsbury Circus
Phone:
+44 (020) 7920 49 20
Web-site:
www.fbnbank.co.uk
FBN Bank in social networks:
More about bank
FBN Bank (UK) is a wholly owned subsidiary of First Bank of Nigeria Plc, with offices in the heart of the City of London. We are the London bank for Nigerians, either resident in the UK or simply visiting. We also offer our expertise in all West African countries.
Give feedback
Funny video
2-year-old kid likes to throw. Look what happened when his parents bought him a basketball ring!