Ghana International Bank
Find contact information of Ghana International Bank: official web-site, address, phone numbers, products, reviews about bank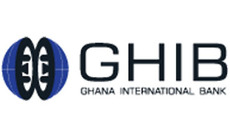 Bank group:
Head office's address:
67 Cheapside 1st Floor
Contact center:
0845-605-6004
Email:
customer.services@ghanabank.co.uk
Web-site:
www.ghanabank.co.uk
More about bank
We're unique – a Ghanaian-owned international bank based in the City of London. For Ghanaians around the globe we deliver banking services designed by people who understand your needs, and provide a bridge to the banking institutions of home. For corporates doing business in Africa, we're a gateway to the global financial system, providing access to expertise, capital and extensive cross-border capabilities.
Give feedback