Guaranty Trust Bank (UK)
Find contact information of Guaranty Trust Bank (UK): official web-site, address, phone numbers, products, reviews about bank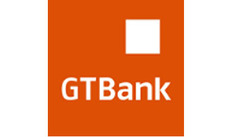 Bank group:
Head office's address:
60-62 Margaret Street
Phone:
+44 (020) 7947 97 00
Email:
enquiries@gtbankuk.com
Web-site:
www.gtbankuk.com
More about bank
Guaranty Trust Bank (UK) Limited is authorised by the Prudential Regulation Authority (PRA) and regulated by the Financial Conduct Authority (FCA) and the Prudential Regulation Authority and our FCA and PRA Registration Number is 466611. We are the UK fully owned subsidiary of Guaranty Trust Bank Plc, one of the leading financial services providers in Nigeria.Guaranty Trust Bank (UK) Limited offers both retail and wholesale banking products and services to private, corporate and institutional clients. Our products and services are designed to address the needs of individuals and corporate clients visiting or based in the United Kingdom with business or personal connections in Africa and vice versa.
Give feedback