Habibsons Bank
Find contact information of Habibsons Bank: official web-site, address, phone numbers, products, reviews about bank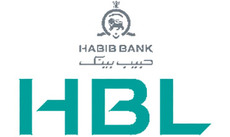 Bank group:
Head office's address:
9 Portman Street
Phone:
+44 (034) 4809 42 58
Web-site:
www.habibbankuk.com
Habibsons Bank network:
More about bank
Our presence in the UK dates back to 1961 when the first UK branch of Habib Bank Limited (HBL) was opened. HBL is not only the first commercial bank that was established in Pakistan in 1947 but is also the largest Pakistani bank with almost 1600 branches nationwide and has a global presence with branches in over 20 countries.In 2001, the UK branch business of HBL and Allied Bank Limited (ABL) were merged under a single entity, Habib Allied International Bank PLC (HAIB) (incorporated in the UK), which began trading as Habib Bank UK. HAIB had an initial shareholding of 90.5% held by HBL and the remaining 9.5% by ABL.In 2011, HAIB acquired a 100% shareholding in Habibsons Bank Limited (HSB), another UK incorporated bank. At the time of the acquisition had four branches in the UK and one branch in Zurich, Switzerland. Following the acquisition, both HAIB and HSB operated as two separate banking entities under a model of shared governance and services.In order to synergise the operations of both entities, the banking business of HAIB was merged with HSB through a statutory transfer of business. As of December 15, 2014 the banking business of HAIB stood transferred to HSB. During this transfer process, HSB also acquired the Dutch business of an existing HBL branch in Rotterdam, the Netherlands which had a similar business model to HSB. Following the UK merger and the Dutch acquisition, HSB has continued as the operational banking entity and uses the trading name Habib Bank UK.Habib Bank UK has now been catering to the banking needs of the South Asian communities in Europe for over 54 years with a network of 11 branches with 9 branches in the UK and one each in Switzerland and the Netherlands.
Give feedback