ICBC
Find contact information of ICBC: official web-site, address, phone numbers, products, reviews about bank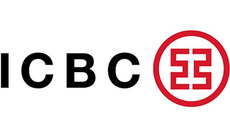 Bank group:
Head office's address:
81 King William St
Phone:
+44 (020) 7397 88 88
Email:
service@icbclondon.com
Web-site:
www.icbclondon.com/icbc/%E6%B5%B7%E5%A4%96%E5%88%86%E8%A1%8C/%E5%B7%A5%E9%93%B6%E4%BC%A6%E6%95%A6%E7%BD%91%E7%AB%99/en
More about bank
Industrial and Commercial Bank of China Limited (ICBC) is China's largest commercial bank, a leader in the Chinese domestic market, with a strong customer base, advanced information technology, a diversified product range and operating domestically and internationally in upwards of 42 countries and regions with 412 institutions. In 2016, ICBC ranked in 1st place among the Global 2000 by Forbes in overall ranking in terms of sales, profit, assets and market value, and ranked in 1st place among Top 1000 World Banks by The Banker in terms of tier-1 capital of the bank. Established in 2003 in the City of London, ICBC (London) plc has provided professional solutions to various clients's needs. Industrial and Commercial Bank of China Limited London Branch was authorised by the Prudential Regulation Authority in 2014, and together with its 100% wholly-owned subsidiary, ICBC (London) plc (collectively referred to as the "Bank"), provides a range of regulated financial products and banking services to its UK, Chinese and international clients, including corporate customers, individual customers and financial institutions. The bank has specialized teams to deal with Commercial Real Estate, Commodities and Structured Finance, Global Loan Syndications, Trade Finance, Project and Infrastructure Finance and Treasury solutions by way of offering hedging solutions for currency and interest rate exposure via Foreign Exchange products and Interest Rate Derivatives.'Integrity Leads to Prosperity' is the core value behind ICBC's long-term development, including integrity and diligence, prudence and compliance, innovation and excellence, endurance and dedication.
Give feedback