ICBC Standard Bank
Find contact information of ICBC Standard Bank: official web-site, address, phone numbers, products, reviews about bank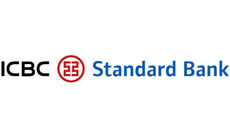 Bank group:
Head office's address:
20 Gresham Street
Phone:
+44 (020) 3145 50 00
Web-site:
www.icbcstandardbank.com
More about bank
ICBC Standard Bank is a leading financial markets and commodities bank. We offer our clients specialist knowledge and expertise to develop and grow their investments across the globe. Our Chinese and African parentage provides your business access to an extensive global network in both developed and emerging economies.We connect clients to opportunities, which is our distinct competitive advantage, and partner with them to achieve their investment project objectives.
Give feedback