Bank of China
Find contact information of Bank of China: official web-site, address, phone numbers, products, reviews about bank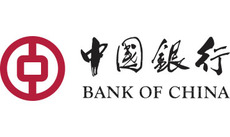 Bank group:
Head office's address:
1 Lothbury
Contact center:
0800-389-55-66
Phone:
+44 (020) 7282 89 26
Email:
service.uk@bankofchina.com
Web-site:
http://www.bankofchina.com/uk/
Bank of China network:
More about bank
On 4th November 1929, Bank of China set up a office which was named "Bank of China London Agency" in London, this was not only the first branch of the Bank to be set up overseas, but was also the first overseas financial institution formed by any Chinese bank. In this case, the founding of the London branch was truly an historical landmark. The Bank of China in London has continued to expand steadily over the years, earning a good reputation and becoming an important member of the City's banking community. In October, 2007, when it happened to be the 78th anniversary of London Branch, the Financial Services Authority approved Bank of China to establish a UK subsidiary - Bank of China (UK) Limited. Its establishment has been significant to the development of Bank of China Group in both Britain and Europe. Since then, UK subsidiary has run alongside London Branch, striving for excellence, and technological advancement, while continuing to maintain a competitive edge and to promote the Bank's image and reputation in the UK. With efforts from both sides, the Sino- British cooperation in trade, investment, technology and other fields has made great achievements, areas of cooperation has expended, partnership is fully upgraded. Since this year, according to Head Office's strategy, London Branch has been deepening business transformation and strengthening business innovation, and actively serving the local economy and society. Profitability and service levels are improved continually. London Branch has received full support and recognition from people from all walks of life.
Give feedback