Adam & Company
Find contact information of Adam & Company: official web-site, address, phone numbers, products, reviews about bank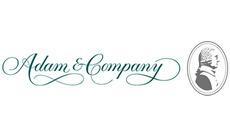 Bank group:
Head office's address:
22 King Street
Contact center:
0131-225-84-84
Phone:
+44 (020) 7839 46 15
Email:
enquirieslondon@adambank.com
Web-site:
https://www.adambank.com/
Adam & Company network:
More about bank
Founded in Edinburgh in 1983 by a group of influential Scottish business people, we remain committed to the core values of a traditional Scottish banking service. Providing a personal service to our clients is at the core of everything. Our online, mobile and telephone services extend our coverage and give our clients 24 hour banking, wherever they are.
Give feedback