Itau BBA International
Find contact information of Itau BBA International: official web-site, address, phone numbers, products, reviews about bank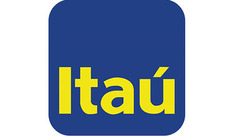 Head office's address:
The Broadgate Tower, 20th floor, 20 Primrose Street
Email:
compliance@itaubba.com
Web-site:
www.itau.com.br
Itau BBA International in social networks:
More about bank
Itau BBA International plc ("IBBAInt" or the "Bank") is the European platform of Banco Itaú BBA S.A., Latin America's largest corporate investment bank and part of the Itaú Unibanco group, one of the largest financial conglomerates in the world. The Bank is authorised by the Prudential Regulation Authority and regulated by the Financial Conduct Authority and the Prudential Regulation Authority (United Kingdom – "UK").
Give feedback
Banking reviews to your e-mail!