Jordan International Bank
Find contact information of Jordan International Bank: official web-site, address, phone numbers, products, reviews about bank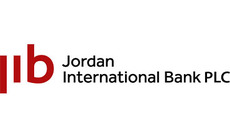 Head office's address:
Moreau House, 116 Brompton Road Knightsbidge
Phone:
+44 (020) 3144 02 00
Email:
info@jordanbank.co.uk
Web-site:
www.jordanbank.co.uk
Jordan International Bank in social networks:
More about bank
JIB was founded in response to a clear need for an organisation that would pool experience, knowledge and cultural understanding across two continents, meeting the complete financial service needs of clients in both. Over three decades, we have evolved from those founding principles, and now offer a full range of retail and investment banking services to clients who may not necessarily wish to take advantage of our international ties.Today, we are as proud of our London identity as we are of our Jordanian roots, and we believe that by combining the very best of our eastern heritage and our western environment, we succeed in practicing our business with an unwavering adherence to service, values, integrity, discipline and professionalism.
Give feedback
Banking reviews to your e-mail!