Kingdom Bank
Find contact information of Kingdom Bank: official web-site, address, phone numbers, products, reviews about bank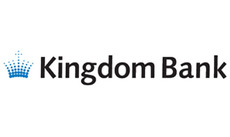 Bank group:
Head office's address:
Ruddington Fields Business Park, Mere Way Ruddington
Phone:
+44 (011) 5921 72 50
Email:
info@kingdombank.co.uk
Web-site:
https://www.kingdom.bank/
More about bank
With a 60 year history, Kingdom Bank has a rich heritage on which to draw. The inspiration for the foundation of this modern financial institution was the pressing need to provide affordable quality Church premises for new congregations. In the early 1950's Pastor George Oldershaw was fulfilling his calling of planting new Pentecostal Churches across the UK from within the Assemblies of God fellowship. As the congregations became established he was keen to help them purchase premises but found the High Street Banks nervous of lending. His solution was to establish a fund where more established churches would deposit money and the newer fellowships could borrow. In 1954 the fund became a Registered Charity known as Assemblies of God Property Trust. The organisation saw slow but steady growth and was authorised by the Bank of England in the 1980's and subsequently by the Financial Services Authority. On 1 January 2005 Kingdom Bank was launched as a wholly owned subsidiary of the Charity, authorised and regulated by the Financial Services Authority and ready to serve the whole Christian community in the UK. Today the Bank remains wholly owned by Assemblies of God Property Trust, is authorised by the Prudential Regulation Authority and regulated by the Financial Conduct Authority and the Prudential Regulation Authority.
Give feedback