Melli Bank
Find contact information of Melli Bank: official web-site, address, phone numbers, products, reviews about bank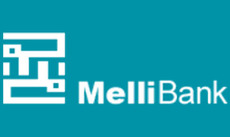 Head office's address:
98a Kensington High Street
Email:
info@mellibank.com
Web-site:
www.mellibank.co.uk
Melli Bank in social networks:
More about bank
In 1967 our parent company, Bank Melli Iran, opened branches in London and established itself as the expert in trade financing for UK organisations wishing to work with Iran. In January 2002, after 35 years of successful operations, business was transferred into the newly created Melli Bank Plc, a wholly owned subsidiary of Bank Melli Iran.
Give feedback
Banking reviews to your e-mail!