National Bank of Kuwait
Find contact information of National Bank of Kuwait: official web-site, address, phone numbers, products, reviews about bank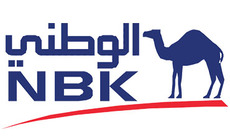 Bank group:
Head office's address:
13 George Street
Phone:
+44 (020) 7224 22 77
More about bank
NBK set up a branch in London in 1983 as part of its initial strategy to capture investment and trade flows with Kuwait and to service Kuwaiti customers and to provide a convenient and secure location for their deposits, in Europe or for longer-term investment security. In 1992 the branch structure was replaced by a wholly owned subsidiary, NBK International PLC, with a branch in Portman Square. In 1996 NBK Paris became a branch of NBK International, in a move aimed at consolidating and strengthening the bank's European operations. Today, NBKI London offers a wide range of services to customers including counter services and private banking, in addition to a comprehensive range of wholesale banking and treasury activities for the bank's traditional customer base of exporters and contracting companies involved in the public and private business sectors in Kuwait and the Middle East.
Give feedback