National Westminster Bank (NatWest)
Find contact information of National Westminster Bank (NatWest): official web-site, address, phone numbers, products, reviews about bank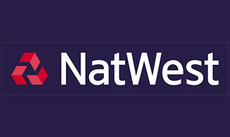 Bank group:
Head office's address:
135 Bishopsgate
Contact center:
0800-88-11-77
Bank Details:
Web-site:
personal.natwest.com/personal.html
More about bank
National Westminster Bank, commonly known as NatWest, is a large retail and commercial bank in the United Kingdom. It was established in 1968 by the merger of National Provincial Bank (established 1833 as National Provincial Bank of England) and Westminster Bank (established 1834 as London County and Westminster Bank). Since 2000 it has been part of the Royal Bank of Scotland Group. Following "ring-fencing" of the Group's core domestic business, the bank is a direct subsidiary of NatWest Holdings. NatWest Markets comprises its investment banking arm.
Personal services
Business services
Give feedback