Nomura Bank International
Find contact information of Nomura Bank International: official web-site, address, phone numbers, products, reviews about bank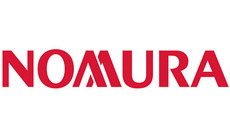 Head office's address:
1 Angel Ln
Phone:
+44 (020) 7102 10 00
Web-site:
www.nomura.com
Nomura Bank International in social networks:
More about bank
Nomura Bank International plc provides support services for Nomura Group's global wholesale business in the United Kingdom. The company engages in the issuance of guaranteed credit, and equity linked notes and certificates; provision of sub-participations and structured loans, including bridge and warehouse financing; and purchase of structured credit assets and structured loans.
Give feedback
Banking reviews to your e-mail!