OakNorth Bank
Find contact information of OakNorth Bank: official web-site, address, phone numbers, products, reviews about bank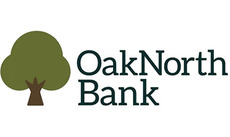 Head office's address:
6th Floor, Nightingale House, 65 Curzon St
Contact center:
0161-713-4071
Phone:
+44 (033) 0380 11 81
Web-site:
www.oaknorth.com
OakNorth Bank network:
OakNorth Bank in social networks:
More about bank
OakNorth Bank was created to help the UK's growth businesses and entrepreneurs reach their potential by providing them with bespoke, no-nonsense debt finance solutions, delivered in days or weeks rather than months.
Give feedback
Funny video
2-year-old kid likes to throw. Look what happened when his parents bought him a basketball ring!