OneSavings Bank
Find contact information of OneSavings Bank: official web-site, address, phone numbers, products, reviews about bank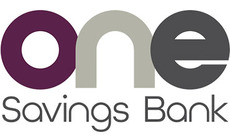 Head office's address:
Reliance House Sun Pier
Phone:
+44 (016) 3484 89 44
Email:
mail@osb.co.uk
Web-site:
www.osb.co.uk
OneSavings Bank in social networks:
More about bank
The OneSavings Bank group is recognised as a specialist lender offering residential, buy to let and commercial mortgages, secured loans and development finance funded by a retail customer proposition based upon the provision of good value long and short term savings. OneSavings Bank operates through its market leading brands, Kent Reliance, InterBay Commercial, Prestige Finance and Heritable Development Finance. We enjoy long term relationships with our customers, delivering consistently high customer satisfaction scores, enabling us to maintain a strong retail funding base.OneSavings Bank plc ('OSB') began trading as a bank on 1 February 2011 and was admitted to the main market of the London Stock Exchange in June 2014 (OSB.L). OSB joined the FTSE 250 index in June 2015 and is authorised by the Prudential Regulation Authority, part of the Bank of England, and regulated by the Financial Conduct Authority and Prudential Regulation Authority.
Give feedback
Funny video
2-year-old kid likes to throw. Look what happened when his parents bought him a basketball ring!