Weatherbys Bank
Find contact information of Weatherbys Bank: official web-site, address, phone numbers, products, reviews about bank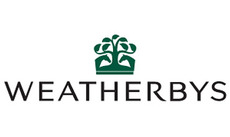 Head office's address:
Sanders Road, Wellingborough
Phone:
+44 (019) 3344 00 77
Email:
bank@weatherbys.co.uk
Web-site:
www.weatherbys.co.uk
Weatherbys Bank network:
Weatherbys Bank in social networks:
More about bank
Since 1770, the Weatherbys name has been synonymous with horse racing and the formation of Weatherbys Bank in 1994 was a logical extension of Weatherbys' role as the sport's stakeholders.Over 247 years later, Weatherbys remains at the heart of the sport; administering racing under contract from the governing British Horseracing Authority, registering all thoroughbred horses in Britain and Ireland within The General Stud Book and providing a host of services to racecourses, owners, trainers, breeders and enthusiasts.The success of the Racing Bank and Weatherbys' longstanding reputation for excellence in customer care laid the foundations for a Private Banking service.Weatherbys Private Bank offers all the services you would associate with a modern day financial institution, yet with the care and attention to detail you might expect of a family business.
Give feedback
Funny video
2-year-old kid likes to throw. Look what happened when his parents bought him a basketball ring!