Paragon Bank
Find contact information of Paragon Bank: official web-site, address, phone numbers, products, reviews about bank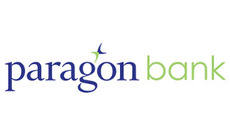 Head office's address:
51 Homer Road
Contact center:
0800-052-2222
Email:
savings@online.paragonbank.co.uk
Web-site:
www.paragonbank.co.uk
Paragon Bank in social networks:
More about bank
Paragon Bank is part of The Paragon Group of Companies, a specialist buy-to-let mortgage lender founded in 1985. Based in the UK, The Group is a FTSE 250 company listed on the London Stock Exchange. It has £12.9 billion of loan assets under management and has helped 1.5 million customers with their finances, across its 3 main markets – savings, lending and loan portfolio acquisitions.
Give feedback
Funny video
2-year-old kid likes to throw. Look what happened when his parents bought him a basketball ring!