Persia International Bank
Find contact information of Persia International Bank: official web-site, address, phone numbers, products, reviews about bank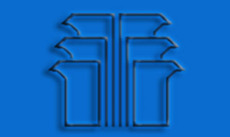 Head office's address:
6 Lothbury
Phone:
+44 (020) 7606 85 21
Fax:
+44 (020) 7606 20 20
Email:
info@persiabank.co.uk
Web-site:
www.persiabank.co.uk
Persia International Bank in social networks:
More about bank
Persia International Bank PLC commenced trading in London on 29 April 2002 following the merger of the London branches of Bank Mellat and Bank Tejarat. Each of these two banks has enjoyed a successful record in the London and other international Financial markets for over 30 years. They are now the joint shareholders in Persia International Bank PLC.
Give feedback
Banking reviews to your e-mail!